Need Industrial Warehouse Space?
We've Got It.
WAREHOUSE AVAILABLE NOW
Don't see the location you want? No worries - this isn't all we have! Scroll down to contact us today so that we can help find what you need!
PERFECT LOCATION

Less than a mile to I-675 | Less than 5 miles to I-75 | 5 miles to Atlanta airport | 5 Miles to Fedex Freight

508,000 SQ. FT.

41 Dock High Doors | 35 Docks with Levelers | 108' - 240' Truck Court | Office Space Complete

EASY PORT ACCESS

22 Miles to CSX Intermodal Fairburn | 22 Miles to Norfolk Southern Inman Yard | 238 Miles to Port of Savannah
PERFECT LOCATION

I-95 Industrial Distribution Center | 4.2 mi to Fayetteville Regional-Grannis Field Airport | 7 Mi to NS Connecting Line Bulk Transfer Terminal

100,000 SQ. FT.

300 Parking Spaces + 40 Overnight Trailer Spots | Additional Acreage for Expansion | 23' - 25' Ceiling Heights Throughout

EASY PORT ACCESS

90 Minutes from NC Ports at Wilmington
Let Covenant Establish Warehouse Space for You Anywhere in the U.S.
Covenant is your one-stop resource for warehousing and distribution services anywhere in the country.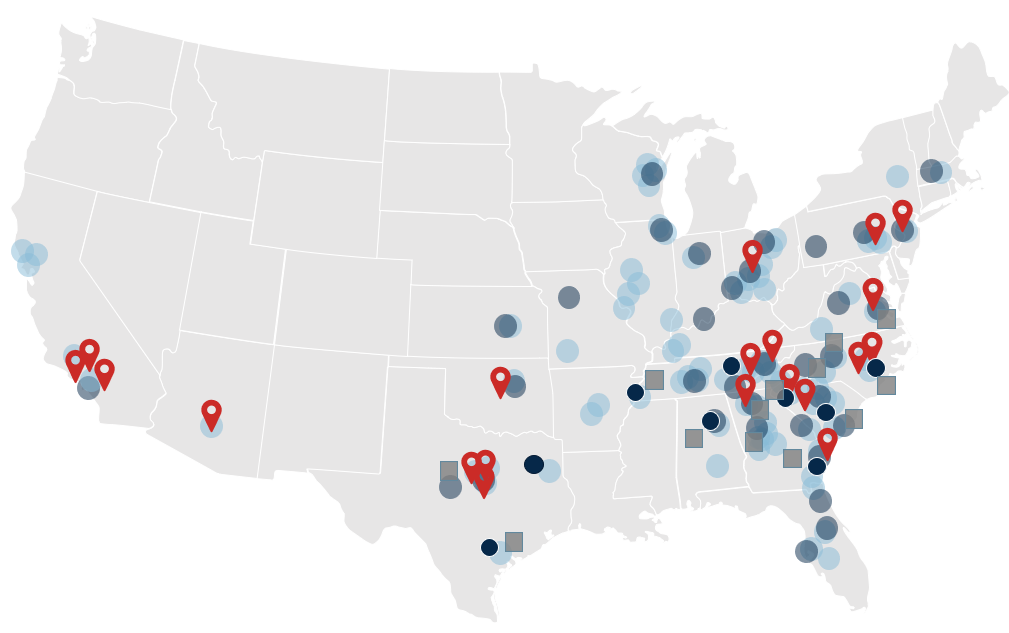 We Are Ready
Covenant, a provider of full-service, flexible distribution center management solutions, is your single-source solution for warehouse and distribution, transportation, and logistics across the United States. No matter where you are located, Covenant is available now to stand up new warehousing facilities or to optimize your existing operations anywhere in the country.
Don't see what you need?
Don't worry. This isn't all we've got. Reach out to us today with your location needs and we will get back to you right away with some options that will work for you!